Profel Oy

Profel Oy
Contact information
Roosinpohjantie 919
42440 KOSKENPÄÄ
FINLAND

FAX: 020 775 6635
TEL.: 020 775 6630
GSM: 040 35 24 264
Our Philosophy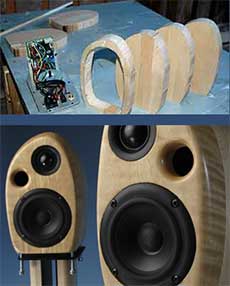 Profel Oy is a representative of the renown finnish loudspeaker manufacturing craftmenship. Over two decades of experience in electronics and loudspeaker design empowers us to create outstanding quality products and to provide an ultimate sound experience for a great variety of applications.
All our loudspeakers are hand-made from high quality components and material to guarantee immaculate and constant quality with great reliability in all possible user environments.
The extent of issued product warranty is also a token of our confidence in our products. Profel Oy gives a warranty for all its products for a period of two years (24 month) starting from the date of purchasing the product. The warranty applies to all speaker elements and the speaker cabinet for material and production defects. In addition, all electronic parts of our active speaker models are protected by a limited lifetime warranty.
We are proud to offer You our products to enjoy natural sound without the restrictions of technology.